View More about my Current & Upcoming Books below: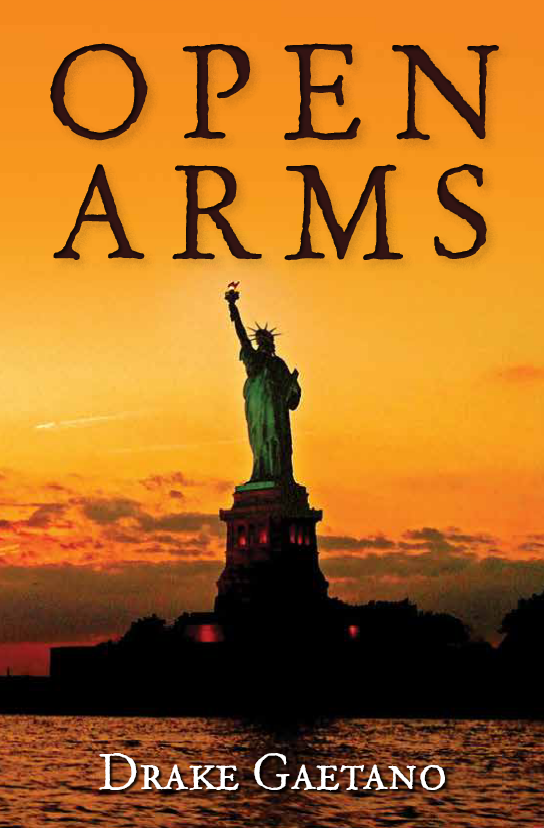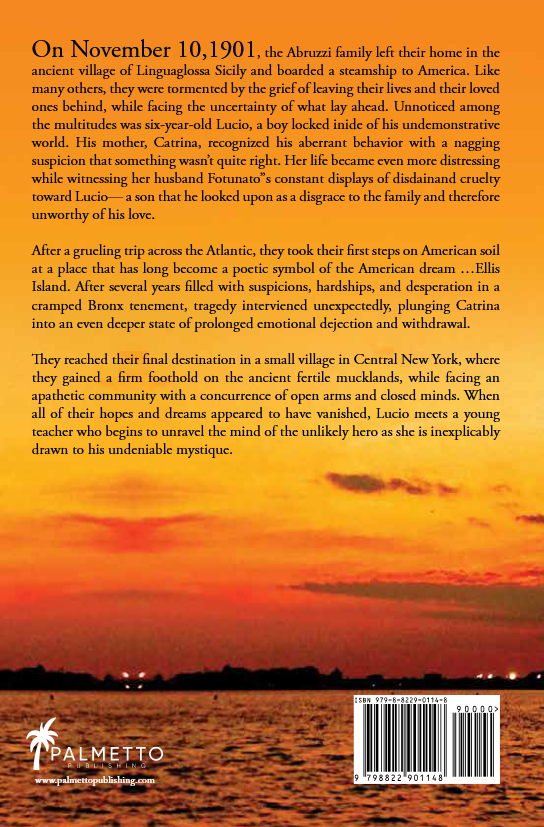 Open Arms
On November 10, 1901, the Abruzzi family left their home in the ancient village of Linguaglossa Sicily, and boarded a steamship to America. Like many others, they were tormented by the grief of leaving their lives and their loved ones behind, while facing the uncertainty of what lay ahead. Unnoticed among the multitudes was six-year-old Lucio, a boy locked inside of his undemonstrative world. His mother, Catrina, recognized his aberrant behavior with a nagging suspicion that something wasn't quite right. Her life became even more distressing while witnessing her husband Fortunato's constant displays of disdain and cruelty toward Lucio— a son that he looked upon as a disgrace to the family and therefore unworthy of his love….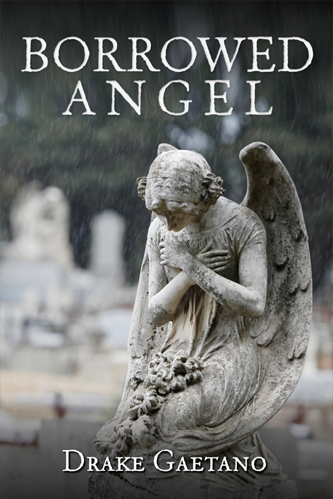 Borrowed Angel
Losing a loved one inevitably results in perpetual, incalculable, grief, and there is no loss greater for a mother than to lose a child — no less an only son. This compelling story concerns a mother who never allows fear and hopelessness to cast a shadow of doubt over her belief in miracles, the power and sanctity of God, and an inevitability of life that is inviolate. When discovering her son Jason was diagnosed with a rare form of lung cancer, Elaine prepared herself for the remaining precious time they would have together. But those years were filled with anxiety and trepidation while she watched his life slowly begin to ebb away. After her three-month stay in the hospital, she discovered what she had known all along; that life is precious and can't be redeemed by assumptions, empty words, or promises, and if angels really do exist, they went unnoticed in room 420.
Based on true life events, Borrowed Angel, will open your heart to the pain, suffering, and healing of a mother who lost the one thing in life that she loved most. It may help the reader to see that angels really do exist, that they can mend a broken heart, and despite what others may believe, are servants of a higher being.
Borrowed Angel is available now on Amazon and Barnes & Noble. 
What readers of Drake's work have previously said:
"The words flow in this book and the Author's language is eloquent, I highly recommend this book to everyone, in the end it is uplifting and I believe it will make you look at your own life and strive to become a better person." -Richard.
"I am ready for a second book! I literally could not put the book down! As I reached the final chapter, I DID NOT WANT IT TO END." -Lanie
"The novel was engaging and well-paced and I was sorry to see it end. Job well done Mr Gaetano and thanks for the lovely descriptions of Randazzo Italy." – G. G.