Welcome to DrakeGaetano.com
Hello, my name is Drake Gaetano. I am a business owner and author based in the picturesque Leatherstocking Country in Upstate NY. I've built my website to showcase the books and photos that I love, and most importantly - to spread a positive message through my weekly blog posts. I invite you to explore the many expressions of written and visual commentary and feel free to leave a comment. Thank you for visiting. I look forward to getting to know you better. Be sure to Like & Follow my Facebook Page for updates.
My new book is now available!
My Latest Book:
Open Arms
On November 10, 1901, the Abruzzi family left their home in the ancient village of Linguaglossa Sicily, and boarded a steamship to America. Like many others, they were tormented by the grief of leaving their lives and their loved ones behind, while facing the uncertainty of what lay ahead. Unnoticed among the multitudes was six-year-old Lucio, a boy locked inside of his undemonstrative world. His mother, Catrina, recognized his aberrant behavior with a nagging suspicion that something wasn't quite right. Her life became even more distressing while witnessing her husband Fortunato's constant displays of disdain and cruelty toward Lucio— a son that he looked upon as a disgrace to the family and therefore unworthy of his love….
Open Arms will keep you reading. The book has several themes which will resonate with different readers. We read with a strong narrative about an immigrant family leaving behind their lives and loved ones to come to America in 1901 and their resettlement in a country that is not always welcoming. The story also portrays with painful reality the cruelty of a father toward his young son locked in his own world, while his wife stands helplessly by. And finally, we see the growing relationship between a stern teacher who softens and comes to love that mysterious boy. Open Arms gives us much to think about.
I love to read about people who pack up their lives and leave their loved ones and homeland behind to seek better opportunities in a new county. Open Arms tells that story. It was interesting to follow the Abruzzi's next transition from big city tenement living to a rural life. But the real story for me is about Lucio, the young son who dwells within himself and doesn't communicate like others. Viewing him through today's lens we see an autistic child. But imagine how much more disconcerting his behaviors must have been a century ago. This heartfelt tale tracks how very differently the father, mother and teacher relate to Lucio. It keeps you thinking long after you finish reading.
Books by Drake Gaetano
My Previous Books: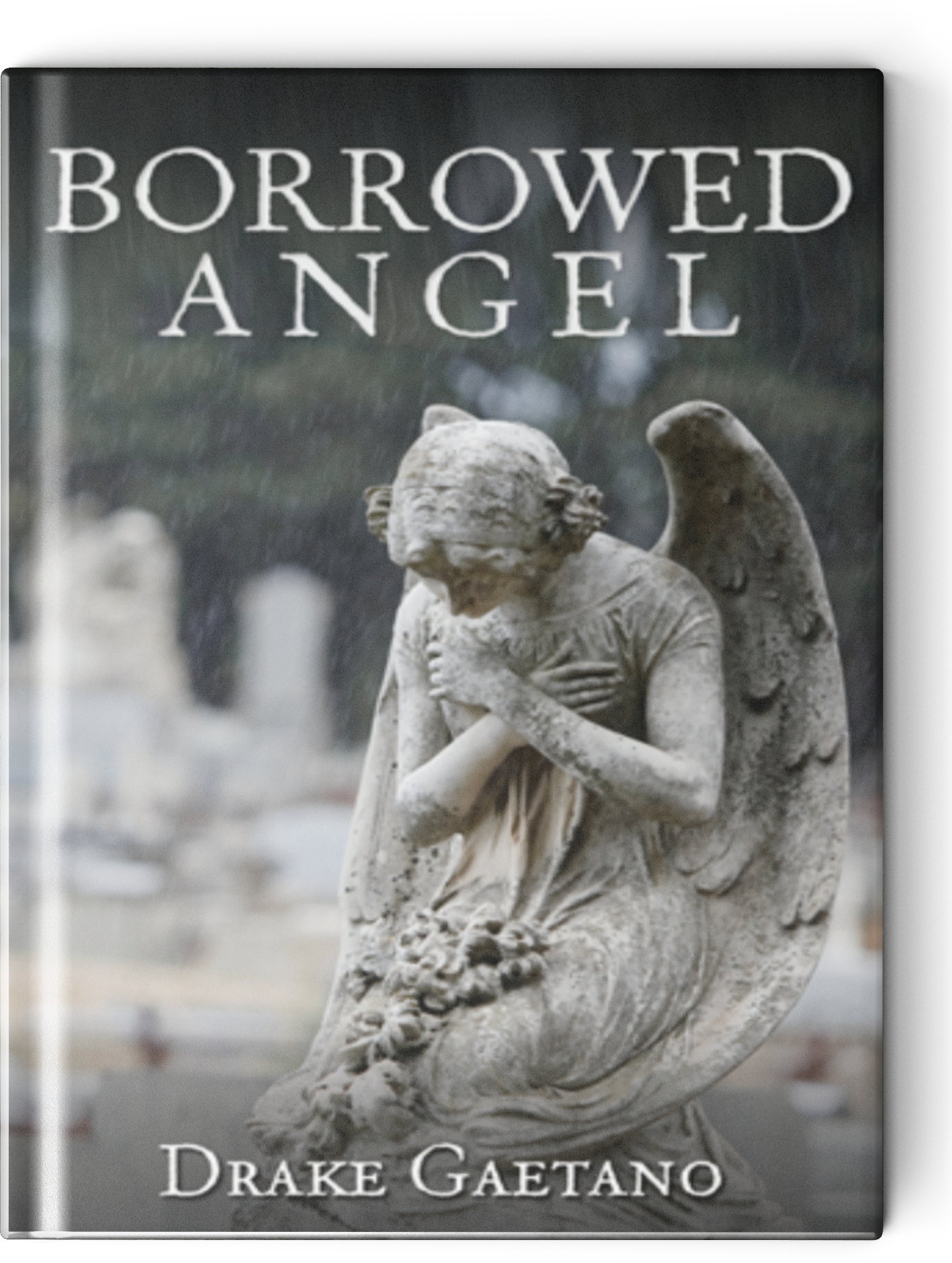 Borrowed Angel
When her son is diagnosed with a rare form of lung cancer, Elaine is determined to cherish the treasured remaining time they have together. But those years are filled with anxiety and trepidation as she watches his life slowly ebb away. During the last three months she spends with him in the Mayo Clinic, she discovers what she knew all along-that life is precious and can't be redeemed by assumptions, empty words, or promises, and if angels really do exist, they went unnoticed in room 420. Borrowed Angel will open your heart to the pain, suffering, and ultimately the healing of a mother who lost the one thing in life that she loved most. It is a story that will show that angels really do exist, that they can mend a broken heart, and despite what others may believe, that they are servants of a higher power.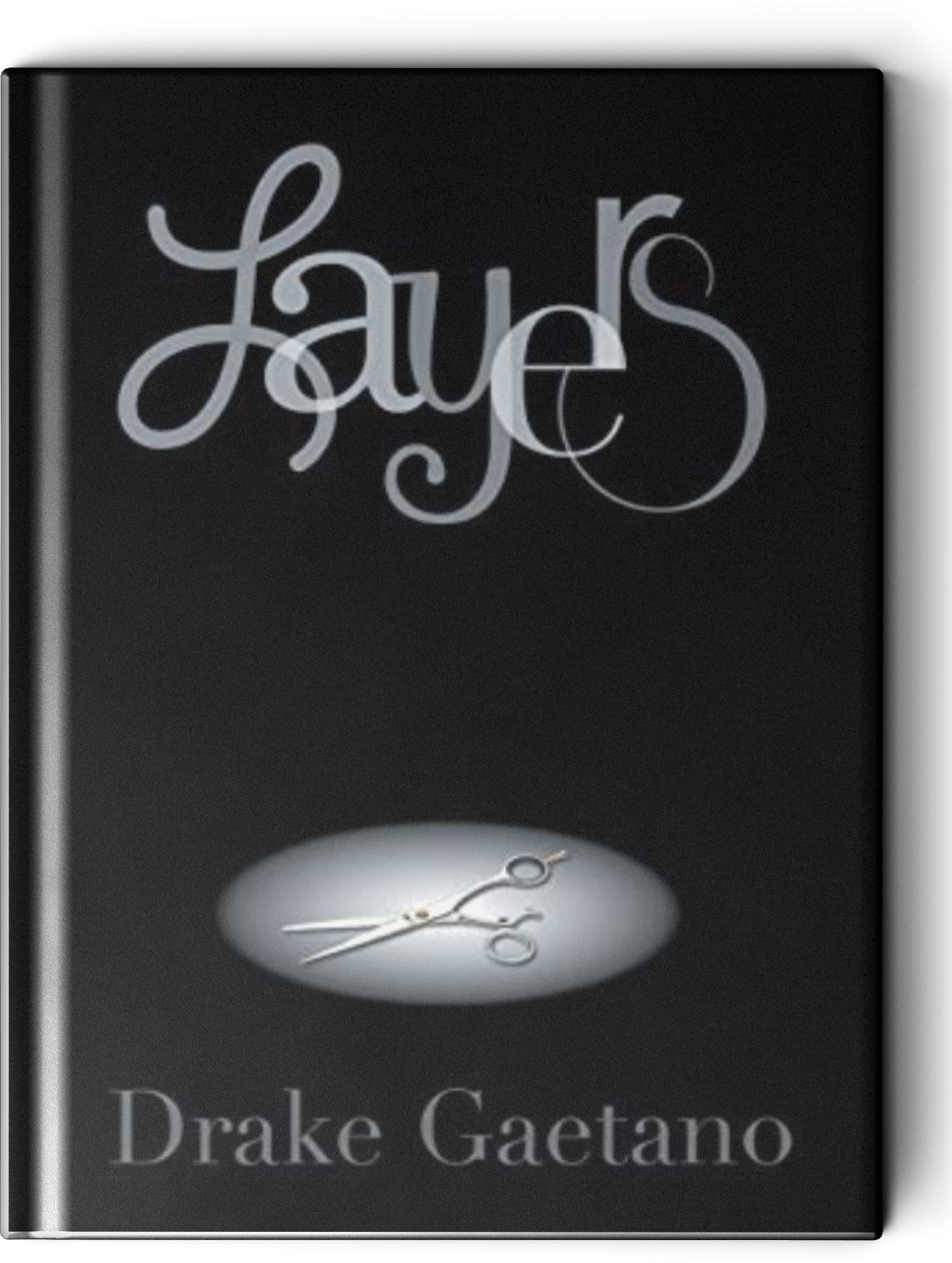 Layers
You've probably never given any thought to what life might be like for a man living and working in a woman's world. However, if you were to ask G. Edwin Crandall, you might be enlightened by what he has to say. He is what a man should be: idealistic, sensible, good humored, dashing, witty, sensual, genuine, and determined. He's not your ordinary man about town. Among other things, he's an extraordinary hairstylist with an intriguing story to tell – and he's not just talking shop. Through a succession of life's lessons, Edwin embraces his nurturing side early, discovering there's more to life than just another pretty face. Enter his world and join him for le voyage de votre vie, where the story will unfold to uncover his rise to fame, close encounters, trouble in paradise, and his ultimate realization that women with great style don't merely dazzle – they inspire and can rock your world.