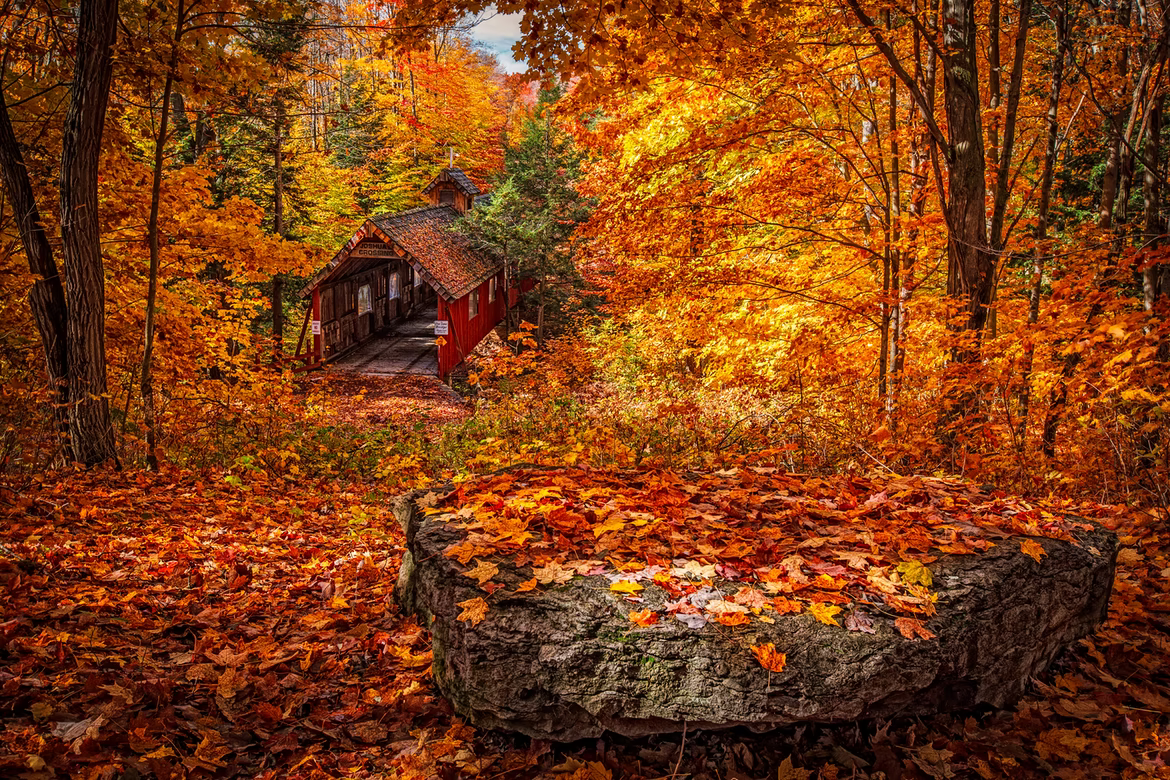 Is Autumn only at the fall of the leaf
Autums prismatic colors arrive as crisp and as golden as an apple, while you carve your smile into a thousand pumpkins.
When it comes to Autumn splendor, there is no place on earth to feel it better than in Central New York's  Leatherstocking country– our home. It's a seasonal feast that captures an abundant palate of unforgettable nourishment, and fills our plates with plenty of colors to stimulate our five senses; especially our intuitive sixth sense of "mysticism".  It's a door that opens to a world full of the sublime things yet to come. Autumn makes everything seem right with the world. Things in life just seem to be "better.
The kaleidoscope of magnificent colors is bewildering. Pumpkins, burning leaves, apple cider, apple fritters, and a never-ending assortment of some of the best apples grown this side of the Pacific ocean, don't even begin to round out the menu. All roads lead to one of nature's best performances. Take the back roads as much and as far as you can. They will lead you to the small villages, quaint shops, the best food, and everyone's favorites; antique shops, old red barns, and covered bridges. It's time for all of us to surrender to the magical world of Autumn in Leatherstocking country.
As you can tell, I'm already very contagious, so if you want just a little of what I've got, wave to me if you see me. I'll be out there somewhere and I'll even buy you breakfast! It's the American thing to do!
Now get at it…

Leave a Comment (via Facebook):