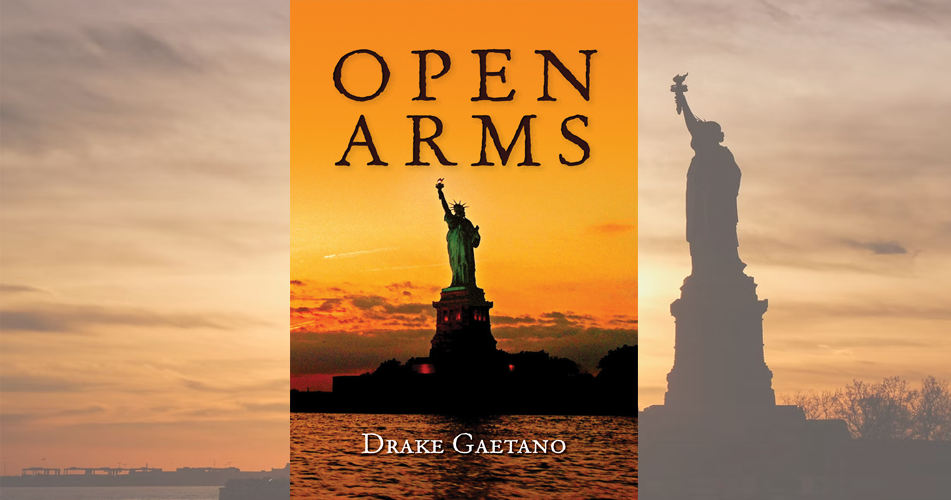 Open Arms
On November 10, 1901, the Abruzzi family left their home in the ancient village of Linguaglossa Sicily, and boarded a steamship to America. Like many others, they were tormented by the grief of leaving their lives and their loved ones behind, while facing the uncertainty of what lay ahead. Unnoticed among the multitudes was six-year-old Lucio, a boy locked inside of his undemonstrative world. His mother, Catrina, recognized his aberrant behavior with a nagging suspicion that something wasn't quite right. Her life became even more distressing while witnessing her husband Fortunato"s constant displays of disdain and cruelty toward Lucio— a son that he looked upon as a disgrace to the family and therefore unworthy of his love.
After a grueling trip across the Atlantic, they took their first steps on American soil at a place that has long become a poetic symbol of the American dream …Ellis Island. After several years filled with suspicions, hardships, and desperation in a cramped Bronx tenement, tragedy intervened unexpectedly, plunging Catrina into an even deeper state of prolonged emotional dejection and withdrawal.
They reached their final destination in a small village in Central New York, where they gained a firm foothold on the ancient fertile mucklands while facing an apathetic community with the concurrence of open arms and closed minds. When all of their hopes and dreams appeared to have vanished, Lucio meets a young teacher who begins to unravel the mind of the unlikely hero as she is inexplicably drawn to his undeniable mystique.
My new book.. "Open Arms".. coming in 2022!
Leave a Comment (via Facebook):