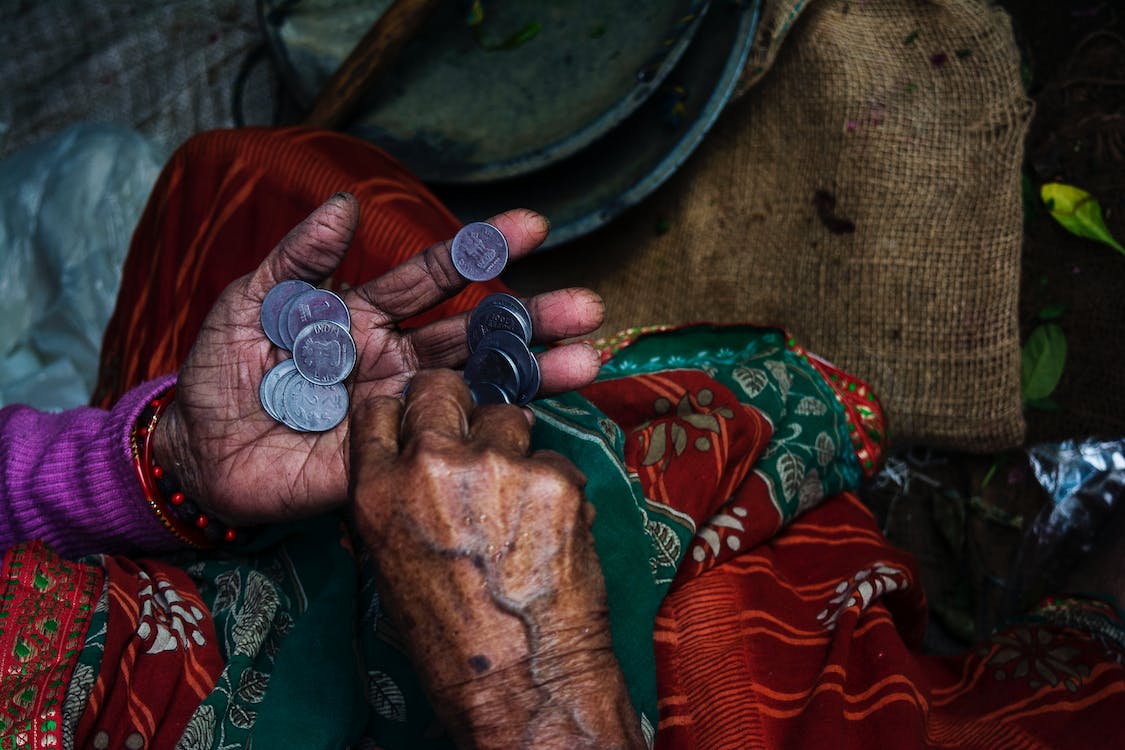 Phoebe
An excerpt from "Open Arms" The Novel
But first, she spoke of an "ageless wandering bag lady", respectably and enduringly remembered as Phoebe. She lived in a field at the five corners a few miles outside the village of Wampsville New York, in a small and poorly constructed log house without a fireplace, stove, or chimney. She labored tirelessly all summer, gathering paper bags, old newspapers, and branches from dead trees, along with hay and straw from the fields surrounding her home. Together they provided the kindling for the fire she started on the dirt floor, to keep her warm in the harsh winters of Central New York. In the winter of 1870, she was buried under several feet of snow with no way out for weeks.
A pipe-smoking beggar dressed in old clothes, cowhide boots, a gingham apron, sunbonnet, and a patch over her left eye, she was easily recognized by a red bandana handkerchief suspended from a stick over her shoulder that carried a few of her meager possessions. Phoebe spent most of her life walking up and down the turnpike finding food and shelter from the friends she made along the way; many of them turned into her family. On her eight-mile journeys, she'd often take a shortcut to the village by walking along the Erie Canal Towpath. When a group of small boys saw her coming, they yanked their fishing poles out of the water and grabbed rocks to throw at the "Hobo by the Canal". Most of the time this type of foolhardy behavior encouraged her to spew out her share of untethered allotment of "choice words".
After many years of caring people in the area wanted to give her a residence in the poor house, but she was an extremely proud woman. She spent her last winter away, never showing up in the Spring for her right of rebirth. Described as a pauper, wanderer, and beggar, all her life, she was an endearing guide toward humility to all those fortunate enough to have crossed her path. In death, a woman who couldn't read nor write was remembered as a delightful but odd old woman.
One might also say that Phoebe was brought up in Happy Hollow, where frogs sing all night long across the ponds. But in the night's kind and supple grace, it said; Go Pilgrim on thy march to a sleepy town, and be more of a friend to the friendless than thou were before. Ascending from her slumber, she hiked along the modest pathways, the illuminated full moon and patient sunlight painting her creeping shadow across the cold sod of the valley, awakening the spirit of this earth. Rest ye weary soul in a cove by a small market town or rural port. Linger in the lap of a drippy meadow or in a valley among the high hills, before resting by a small brook with only a murmur to lull one to repose. In silence, gone like a wayward wind, were the pages of her life entered into a closed book simply titled…Humanity.

Leave a Comment (via Facebook):