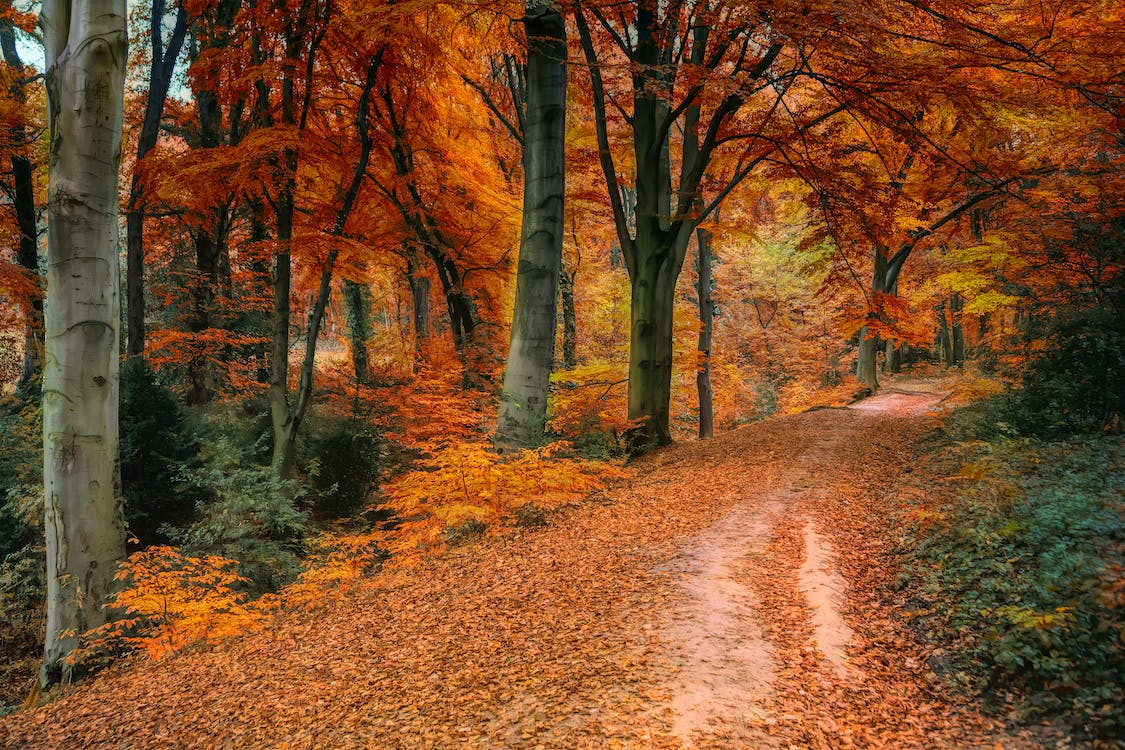 The Falling Leaves of Leatherstocking Country 
One by one they let go, while their colors paint the ground below. 'Tis the season of the soul.'
Welcome to October's annual break-out party when nature erupts to deliver the grand finale before winter arrives to cover the villages and countryside with snow. Now is the time to get cozy and let our hearts dance to autumn's splendor while we surrender to the casual sequence of falling leaves and our blissful communion with nature's beauty, as well as the delightful creatures that abound all around us. And there's no better place than Central New York's Leatherstocking country to connect to the peaks, valleys, meadows, and winding backroads to gaze out at the kaleidoscope of rebellious leaves going out in a blaze of glory.
It's time to get out and smell the fragrance of autumn dancing in the breeze, while a world of festivals pop up once more to provide us with pumpkins, apple cider, fritters, and sunburnt leaves that line the highways and rural roads that take us to these places of unparalleled magical splendor. All of these things and a whole lot more await us while we gaze in astonishment at nature's beauty and the creatures that abound all around us.
We live in a world of nocturnal Octobers where the air is wild with a mosaic symphony of cascading leaves upon which we can let ourselves go and sink into the poetry in the air to celebrate the change within ourselves. And as the forests change around us, for a brief moment in time, all that touches and beckons us fills our hearts and souls with joyfulness as when we were once children filled with awe and wonder. So when the sun comes up to greet us on a crisp sunny morning of autumn airy days, let the enchanting days of autumn have their way with you.
It's time to fall in love with autumn again. It's good for the soul and it keeps the love alive. Soon I will be following my road down Memory Lane to my hometown of Dolgeville to bask in the heartfelt memories that I left behind. Only because of the grace of God, can I still follow the path of righteous memories as I walk down those hallowed streets and backcountry roads reliving those cherished years of my youth and as a young adult.
Blessings,

Leave a Comment (via Facebook):