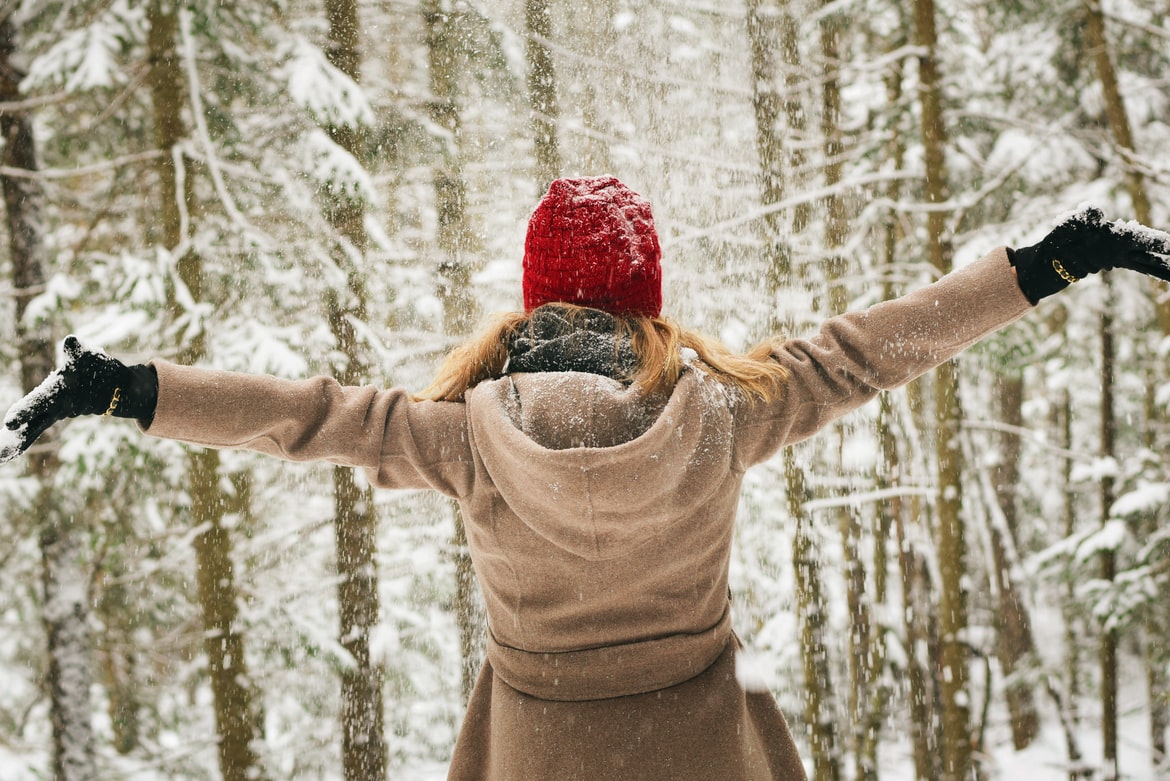 Wintering Replenishes
Winters Coat Adds Warmth To The Season
Winters in Central New York get a bad wrap, especially here in Syracuse where year after year we bring home the trophy for being the snowiest city in America. Winters here are notoriously referred to as bleak, cold, blustery, along with waaaaaay too much snow, with absolutely nothing to do but stay stuck inside and sit in front of sunlight therapy lamps to beat depression until spring arrives sometime in July.
In the meantime, it is suggested that we need only to roll with the "punches", and just suffer through it. Unfortunately, we allow it to be the consensus of bad news for the people all across America who hear about our record-breaking snowfalls, and our seasonal depressing winter doldrums.
But let's take a closer look at the "good" side of this seemingly dreaded season. The one that soothes the soul of those willing to embrace this time of the year that brings with it a "comforting" blanket of unlimited opportunities for fun, giving, sharing life's blessings, and perpetual "goodness".
Winter in Central New York Leatherstocking Country;
If winter had a voice;
It would speak to us softly while it ushers in the majesty and spiritual symbols of Christmas. New Year's Eve follows close behind as millions of people around the world watch the countdown as the "crystal ball drops" to zero bringing with it hope for a better year ahead, and to bring us closer as friends, neighbors, and a more unified and more accepting United States Of America
It would describe in great detail a snowy white backdrop sinking deep into the woods, backyards, and parks. A white blanket to drink in the scarlet plumage, lively, flashy, and amazing songster Cardinal, and the perky crest, blue, white, and black plumage of the Blue Jay. While the birdsong may be pretty, it's only for you they sing
It would prompt us to dig deeper inside of ourselves to help those less fortunate by bringing them much-needed food, beverage, and blankets lined with warm and compassionate love. How about shoveling their sidewalks and driveways, or just sitting and having a cup of coffee or hot chocolate with them. Lean back for a while and read a few chapters of their favorite book, or just listen to them ramble on about their childhoods and their memories of the "good old days". Don't be surprised when their memories awaken the child in you
It would dispense frozen flakes to gently rest on rooftops, Christmas decorations, and branches along tree-lined sidewalks. Delicate and short-lived snowflakes, when looked at closely with the mind's eye, represent the fragility and fleeting moments of life. Make every second count.
It would give us a reason why winter's majesty can even warm the hearts of the lonely.
It would remind us that when the snow does begin to fall, that it comes from God. We may wonder why he allows it to cover our sins and gives us his refreshment of purity while making our transgressions become as white as the driven snow.
It would also remind us that all life events are formative and that all four seasons contribute to the type of person we will become. It is our children that can find magic in anything; especially in winter while sitting in a stroller blissfully unaware of the cold. Innocent children sit under layers of warm clothing delighting in the tangible wonders of a snowy winter's day that will warm their childish hearts for a lifetime.
Winter is a time for comfort.. good food.. warmth.. and the touch of a friendly hand. It is time for home. Get outside and walk, run, ski, sled, skate, snowshoe, and let the magic and majesty of winter reveal its intended purpose. It has the power to stop life as we know it dead in its tracks and allows us to linger and embark on a sentimental journey to gather a lifetime of new and unforgettable moments.
I wish everyone a blessed, safe, and spiritually renewed Christmas. Rest, frolic, and give generously of yourself all during and even after the wonderfully mystical season we will now adoringly refer to as a season of rest. A brief time when one kind word can warm the cold hearts of everyone's winters past.
One more thing..
When winter comes you have two choices;
Shovel, or make snow angels with a child.
Blessings
Leave a Comment (via Facebook):